Gainesville Area Info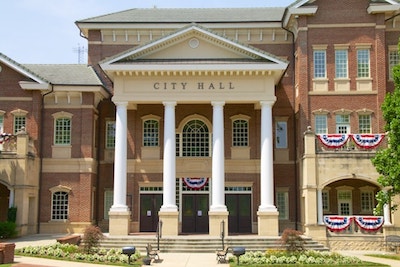 Gainesville is a prosperous industrial, agricultural and recreational center located along Lake Lanier. The area combines a Southern small-town feel with such advantages as excellent water recreation, proximity to Atlanta (50 miles to the southwest), and a relatively pleasant climate. Downtown is clean with a prominent town square and a number of historic homes and buildings nearby.
Gainesville is located in the foothills of the Blue Ridge Mountains, a southern Appalachian extension rising to higher elevations in the northeast corner of the state. The lake brings considerable tourism and weekend traffic from Atlanta. Some, not needing to be in Atlanta every day, are using Gainesville as a place to telecommute or run independent businesses. The high growth rate attests to the area's emerging popularity, and has brought some "city" elements, but that said, the area is far from becoming an Atlanta suburb.